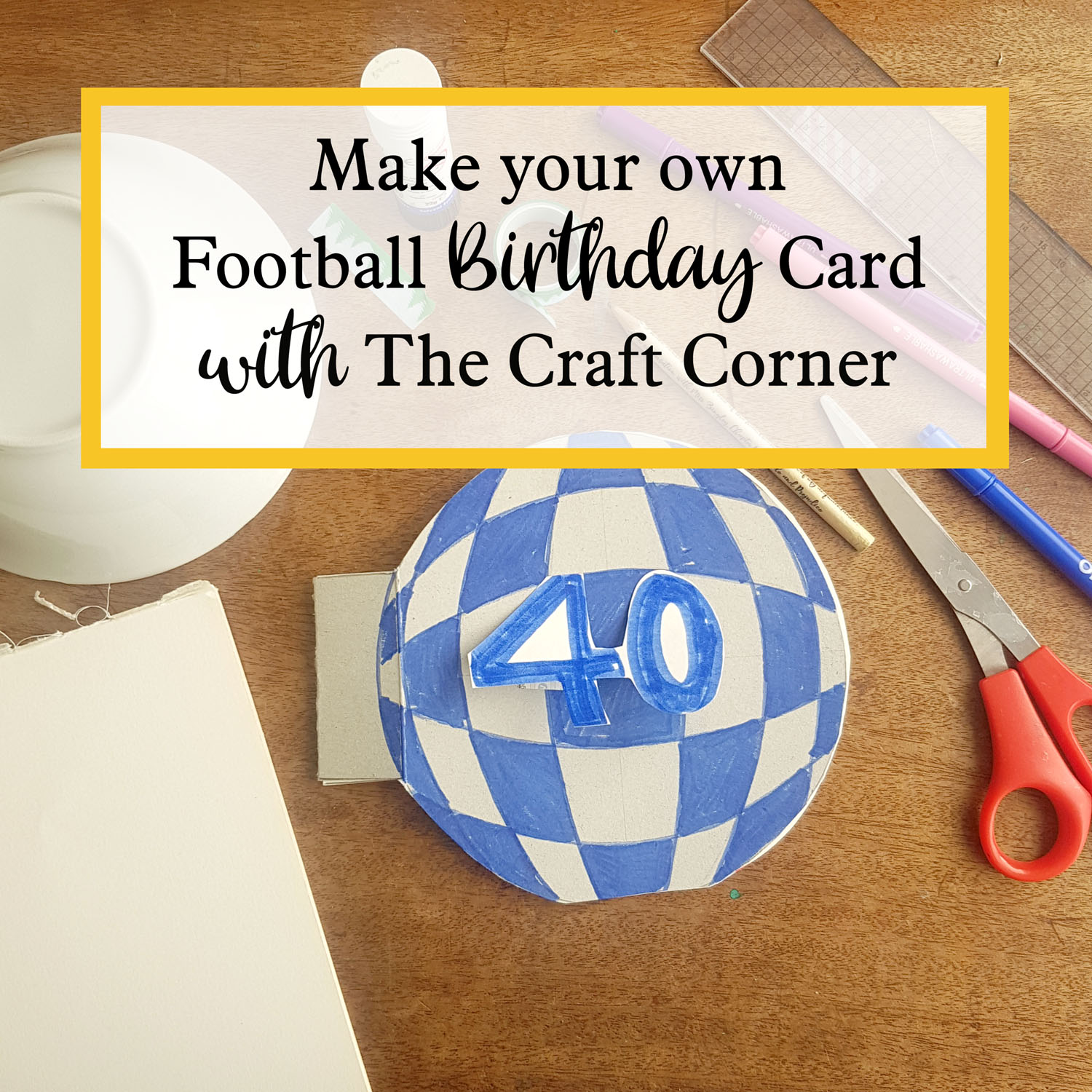 24 Apr

A football birthday card
Make your own football birthday card
This card is perfect for any sports mad birthday boy or girl. And it uses materials that you will have in your home, so perfect for creating artwork without having to leave the house.
In the video tutorial below I talk about football (soccer) but you could just as easily use this card for any sport, basketball, baseball, hockey. Once it uses a round ball you can make this sports card work!
Materials
The materials you will need to make your birthday card are:
A cereal box
Round template – plate or a bowl, the size will depend on the size of your cereal box.
Ruler, scissors, pencil
Markers or colouring pencils
Glue or tape